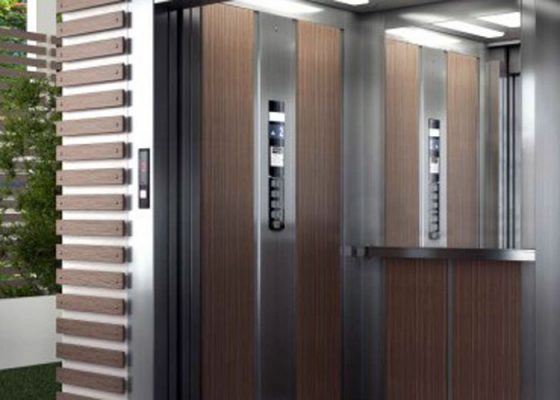 Elevator Installation
Our company undertakes the study, installation, maintenance and repair of all kinds of lifts as well as the certification of the above procedures.
Our long experience, the experienced and constantly informed staff, the selection of components (the most reliable companies) guarantee of the services we provide.
Elevator installation: Types of elevator
We undertake the installation of the following types of elevators:
• Hydraulic lifts
• Electromechanical lifts
• Energy class elevators
• Machine-room-less elevators
• Lifts for large or small loads
• Lifts for disabled persons
•Specific elevators (anti-seismic, for buildings without elevator provision, external electrons)
Lift installation: Adjusting the elevator according to your needs
The design and execution of the project is always based on the construction, regulations and requirements of each building. Different needs have A detached house has different needs from a block of flats, a hotel, a store or a hospital.
After carefully examination (the desired speed, the height of the building, the number of floors, the frequency of use of the elevator), we will propose suitable equipment so you can the right choice.
Before proceeding with the installation, we check the shaft and make the installation plan. Our primary concern is to adhere to regulations and all security procedures. Of course, we always move within a schedule and we always complete our work at the agreed time.
Elevator installation: Equipment
Our suppliers are important companies such as Kleemann, Moris, Metron, Sta. Ge Hellas and Gavalas, with high-quality products in accordance with safety standards of EU.