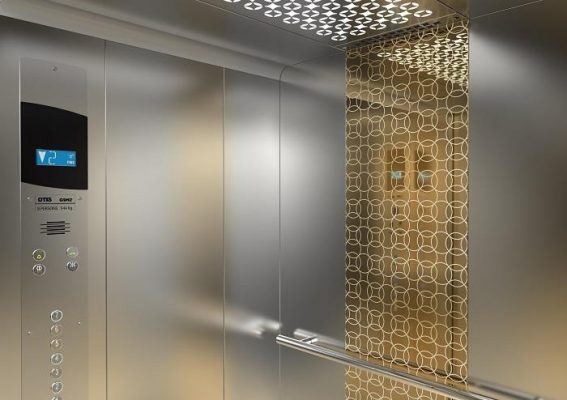 LIFT UPGRADE
Lift upgrade is a necessary project which upgrades and improves the facilities of the lift in order to ensure the level of safety of the passengers. Nowadays the elevator is one of the most used elements of every building, so its uninterrupted operation is essential.
Elevators must be fail-safe and user-friendly to prevent accidents. Our company gives you the opportunity to choose the lift upgrading package that meets your capabilities.
Lift upgrade: What can we achieve?
With lift upgrading:
We replace the older parts of the elevator that have been damaged due to use
We provide maximum safety and comfort to the users
We save energy
Εξοικονομούμε ενέργεια
Routes are smoother and better
We renew the lift license
We reduce downtime and chance of failure
We comply with AMAA requirements
New cab design
Lift modernization: Which specifications are in accordance with the legislation?
Some of the specifications are:
Installation of safety light inside the chamber (activated in the event of a power failure)
A safety system activated in the event of an acceleration greater than that envisaged or a possible drop of the cabin to prevent injury to passengers
Emergency call capability with two-way contact with the rescue service
Install an internal door so that passengers do not come into contact with the shaft
Chassis re-system (on hydraulic lifts) on each floor so that the passenger does not stumble and can easily pass the wheelchair
Auto-drainage system, which is activated in the event of an interruption of the elevator's supply and directs the chamber to the nearest floor
Locking of the door ports
Our Representative undertakes to inform you in detail about the requirements of the applicable legislation.
Lift modernization: Procedure
Before we begin the upgrade process, our qualified technician makes an initial assessment of your elevator status and informs you about the changes that are good to be done. After that, a workshop comes into your area and starts work according to the timetable set with the aim of delivering a safe lift as soon as possible. Note that we undertake to remove the oldest materials in the elevator to leave you clean. Lastly, if you need to certify the lift, we undertake our inspection through a qualified certification body in order to be able to renew your license.